Hey there!
In case you don't login to social media much, I wanted to make sure you were aware of something exciting going on 'round these parts! My new single, Step into My Story was released on February 15th on all digital music platforms, worldwide! I am really excited about this song because it is probably in my top three songs I've ever written. Shamelessly, I am really proud of this one.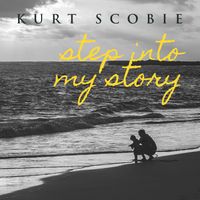 We began this recording process in January of 2018. That's right, it has been over a year in the making! My friend and talented producer/engineer (songwriter, drummer, guitarist, daddy, husband...) Sean Hill at
Uphill Studios
here in Georgia, really breathed new life into this song. And he made my job in the studio super easy. Also, The brilliant
Becca Bradley
took this work to a whole new level when she added her layers of cello-y goodness to the mix. I also had the privilege of tracking piano at Murrayy Soundlab before they, unfortunately, closed for business. All in all, this process leaves me grateful.
Lastly, I want to point you to the brand new
Official Lyric Video for Step into My Story
! Another talented friend and amazing songwriter,
Kevin Winebarger
, masterfully created the video. Definitely check him out!
Thank you for your continued support! It really means the world to me. I hope this song blesses you.
Download and stream Step into My Story here:
YouTube (Lyric Video): 
https://youtu.be/Q_rD2ugw_5g
iTunes:
https://itunes.apple.com/us/album/step-into-my-story-single/1450116757
Spotify:
https://open.spotify.com/track/1bZMsRhZUyQ5gb4175eplf?si=oLuF_OGGTsiYE8pqMhieaw
Amazon Music:
https://music.amazon.com/search/Kurt+Scobie#
Google Play:
https://play.google.com/store/music/album?id=B5m32mokp6aduslml7uxo6ek6dq&tid=song-Tcjofohdfrcjawj43iatf7u7eo4